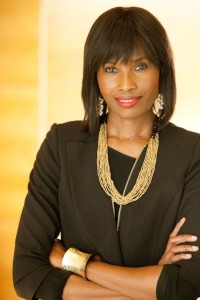 INFORMAL BIO
As far back as I can remember, I have always had a deep love for fashion and law.It turns out that I get it from both my maternal (fashion) and paternal (law) side of the family. I suppose it is true what they say that blood is thicker than water.
While in high school, an acquaintance of mine, after much pushing and pressure, "commanded" me to go with him to his modeling agency because he believed I would be ideal for it. The rest, as they say, is history. I had the opportunity to model in New York, Los Angeles, San Francisco, and even went to Europe (Paris and the UK) to pursue a fashion modeling career.
I concluded, in my ventures overseas and when I returned, that I was very passionate about the law and I could always get back to modeling so long as I first obtained my law degree. I was quite young at the time and ahead of my peers age-wise. So, I felt I had nothing to lose, except my compelling desire to also be a lawyer. I set out to become a lawyer but continued modeling locally and even modeled for my college's art department. I also obtained and worked fashion jobs to help put me through college. I worked in fashion retail for some years working for brands such as Rampage and Wet Seal. Subsequently, I had the opportunity to work in numerous capacities in the fashion industry and to gain true hands-on industry experience.
What was interesting was that through it all, my love and desire to fuse fashion and law together never waivered. While in law school, I organized the first fashion show on my law school campus at UC Hastings, and then organized a national one for the National Black Law Students Association. In each instance, I had my law school colleagues fill in as models and conducted model workshops for both men and women. The shows were successful and I had a lot of fun!
Once I completed law school, I continued my passion for fashion by working as a model. In 2004, while modeling in San Francisco for a local designer, I ran into a publisher and photographer who asked me about my career in general. When I told him I was also a lawyer, he said, "if you are a lawyer, you must write very well. Why don't you write for me?" Unbeknown to him, I was a prolific writer, the type that needs to write and had been writing since I could put pen to paper, including in law school.
My first fashion article that I wrote for this publisher was about the launch of San Francisco Fashion Week by a young local San Francisco entrepreneur named Erika Gessin. The feature fetched me hundreds of thousands of hits (before Facebook, social media or fashion blogs came into existence) and also numerous fashion and regular print publications asking that I write for them. This began my foray, officially, into journalism as a whole, something I had already set my eye on, for the future, given my undergraduate degree in communications and my love for public speaking.
I wrote for fashion publications, an investigative newspaper, and even law journals. It was fun. I loved telling other people's stories whether in the courtroom or through journalism. I was also provided the platform by San Francisco Fashion Week to teach the first West Coast and Northern California Fashion Law seminars. I taught the seminars for two consecutive years (2005, 2006) at San Francisco Fashion Week. I would, years later, also introduce a similar seminar to California Lawyers for the Arts, for the first time, in San Francisco. The best was yet to come. In 2006, I was introduced to blogging. I was completely fascinated. It was the perfect platform to discuss all things fashion and merge my love for fashion, law, health and Africa, since I am of African heritage, together. I did just that. I launched my first blog, Ladybrille. It was a fashion blog. I wrote about African fashion, fashion business and fashion law. The site later grew to encompass general entertainment features and became a magazine of its own.
Suffice it to say this opened, even more, doors and an avenue to fully explore and educate many about my love for fashion and the law. I later launched this site to focus more exclusively on fashion and entertainment law, reflecting my legal practice. It has been a remarkable ride and one I do not intend to stop anytime soon.
The field of Fashion law is gaining, even more, momentum and popularity and I am so glad I never quit on my passion for fashion and the law. 🙂
Thanks for reading my long informal bio. It is nice to e-meet you and if you share a love for fashion law, or you are a fashion industry professional with burning questions for me, please do not hesitate to reach out to me at (uduak@ebitulawgrp.com).
Sincerely,
/s/Uduak Oduok
Uduak Oduok, Esq.
____________________________________________