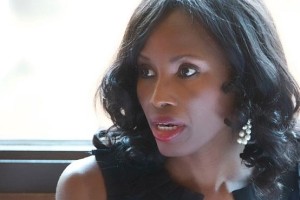 Speaking Engagements
I have been a public speaker for over a decade and have spent most of my life working on and perfecting my oratory skills.  At an early age, I discovered my love for public speaking , and most importantly how to use my gift to inspire and help people live their best lives.
In college, I continued my pursuit and love for public speaking by obtaining a Bachelors of Arts Degree in Speech Communications, with a minor in Philosophy. I  also participated in poetry sessions and competed for my school's debate team.
Raised in a single parent home in the 80s in Nigeria, West Africa, I have a compelling story of overcoming very difficult challenges to become successful. I also have an equally compelling story on the importance of following your passion. My presentation/speaking style tends to be witty, funny, informative, experienced, adaptive to the audience, commanding and inspiring.
I am available to speak on the following:
Motivational topics on overcoming personal challenges to become successful with a particular catering to youths, business owners and fashion and entertainment industry professionals/businesses.

"How to" topics on business, digital media, social media, and public relations for the fashion and entertainment industries and business owners.
Legal Expert/Commentator/Host 
I am also a host and legal commentator on the intersection of the law, pop culture, fashion, entertainment and digital media; and provide my legal expertise for both radio and television.
My hosting skills is boosted by my background as a journalist. As a journalist, I have conducted numerous interviews with some of the world's leading names in fashion, entertainment and the law including the late Alexander McQueen, Donna Karan, Vivienne Westwood, IMAN, Diddy, Rachel Roy, Beverly Johnson, Naomi Campbell, Kelly Rowland, Keri Hilson, Sean Paul, Mo'Nique, Tracy Reese, Jason Wu, Ozwald Boateng, Ralph Rucci, David Tlale, Tiffany Amber, Sabayasahci Mukherjee, D'Banj and many more.
As a result of my work in both the fashion and entertainment industries, I have been recognized as well as nominated for numerous awards. I would love to inspire and share my wealth of knowledge and personal experience with you and your audience.
Please use the form below to get in touch. I look forward to hearing and working with you.
Sincerely,
/s/Uduak Oduok
Uduak Oduok, Esq.
Photocredit: Stan Rapada
____________________________________
Sample Media Appearances & Panel Features
Ms. Uduak on Aljazeera

Ms. Uduak on Clickable.com

Ms. Uduak Moderates the First Ever Fashion Law Panel

___________________________
Sample Hosting
Grammy Foundation ELI Event

Stephanie Okereke-Linus Hollywood "Through the Glass" Film Premiere

Judge Bunmi Awoniyi, First Nigerian Woman in the USA Appointed to a Judicial Office