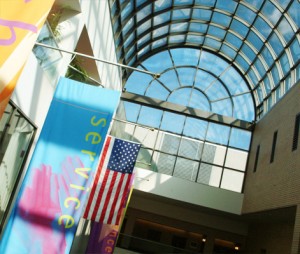 This day seemed like it would never come! I remember almost ten years ago when I began searching online to see if there was anything like fashion law and a community of legal practitioners I could bounce ideas off. I knew I wanted to practice in the field. But, there was barely anyone doing it. It indeed was very discouraging to see fashion be so "unfashionable" in the legal field back then. Indeed a parallel experience for me with African fashions in the West which led me to start my publishing company, Ladybrille.
In any event, today, thanks to the likes of Susan Scafidi of Counterfeitchic, we have the first ever fashion law institute in the country.
"Fordham Law is launching the Fashion Law Institute, the world's first fashion law center, for fall 2010. The Institute will provide legal services for design students and designers, train the fashion lawyers and designers of the future, and offer information and assistance on issues facing the fashion industry. It was created with the generous support and advice of the Council of Fashion Designers of America and its President Diane von Furstenberg."
It warms my heart. I am happy and look forward to visiting the campus during New York Fashion Week this September. Visit Fordham Institute of Law here.
~Courtesy photo Fordham University