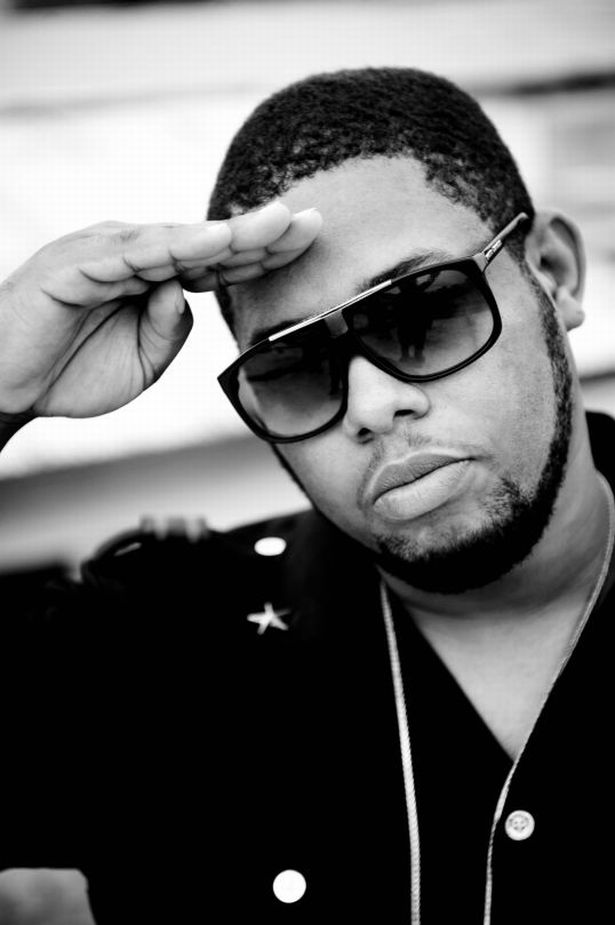 "Who is suing who? What's the outcome from that case I read about on UDUAK LAW FIRM BLOG?" are questions I seem to be getting more often (these days), from industry insiders, professionals and legal colleagues. Great! Keep reading. Continuing with our discussions, just last week, I was thinking how extremely quiet the African scene has been on lawsuits. Africa's fashion and entertainment industry professionals rarely avail themselves of the legal system, even when they are blatantly wronged. Now, we could get philosophical on how amazing that is and probably  a model the USA should follow, after all, we are a very litigious society. But, for me, I prefer to live in a litigious society than a non-litigious one. . .  a discussion for another day.
In any event, we do have Africa on our radar thanks to the new lawsuit filed by Ghanaian rapper D-Black aka "YES BOSS!" aka Ghana Bwouy and his colleague Kwaku T. By the way, how lucky is D-Black?  The artist has just been nominated for an award at the 2011 BET Awards coming up June 26th, 2011 in Los Angeles. Very BIG deal for Ghana and Africa. For Ghana, D-Black is the first hip-hop artist to be nominated. Carrying on with his pioneering luck, D-Black is also the first hip-hop artist in Ghana to sue for copyright infringement. The suit is against one of Ghana's biggest mobile/telecom companies, Vodafone.
The Ghana Copyright Act reads so easy and has lots of similarities with the USA's. It was amended in 2005 and it seems Ghana's legislators really thought through a lot of the modern issues that Ghana's creative artists would or do face. I look forward to dissecting the Act as it relates to this suit, as soon as time permits.
For now, read about the suit below from the Law student Chris, a British-Ghanaian at Ghanacelebrities.com:
"It is extremely difficult to sue a company in Ghana and come out as a victor. No musician is known to have gone to court to sue a major company for copyright infringement. However, a bold step has been taken by D-Black and Kwaku T to sue Vodafone Ghana for illegal use of their song.

Whenever one buys a Compact Disc, some words which serve as a warning to copyright abusers are printed on the CD inlay and on the CD itself. If you ask me, those words are not printed there just for the fun of it; they are there to send a clear signal to people who are there to infringe on the copyright owners.

Words printed on the CD and inlay: "All rights of the producer and the owner of the recorded work reserved for unauthorized copying, public performing, broadcasting, hiring or rental of this recording is prohibited".

As the words printed visibly on the CD, phone numbers, email contacts or website of the artistes or the record label is also printed just beside the warnings. So when a big telecom company like Vodafone refuses to do the right thing by contacting the copyright owners before using their product in their commercial advert; they are asking for one thing, to get sued for copyright infringement.

Hip Hop artistes D-Black [Desmond Blackmore] and his former rap 'paddi' Kwaku T have dragged Vodafone Ghana to court for using their song 'Move' in their advertising commercial.

In a suit filed at the Commercial Court B, Accra, D-Black and Kwaku T have brought a claim against Vodafone Ghana for illegal use of their song in a Vodafone advert. The said advert was given a brand name as 'Crystal Clear Sound'. It was released on January 2010 and put online on January 11, 2010.

Vodafone Ghana, one of the biggest and richest telecommunication companies in the world used the rappers track 'Move' from their album 'Target Practice', which they released as partners in 2009.

Vodafone Ghana did not contact the two rappers but they argues that, when they [Vodafone Ghana] wanted to use the music, they searched and couldn't find the where about of the two rappers who are based in Ghana. The theory is 'If you can't find the owners of the song, don't use their song then'."
Ghanacelebrities.com has the full story.
"Chale" I suppose Vodafone will have to "Move" back or else they will be singing "Yes Boss" to the tune of millions of Ghana Cedis as Ghana's law seems to favor D-Black and Kwaku T.
INFRINGED SONG BY VODAFONE

ORIGINAL SONG "MOVE" by D-Black & Kwaku T

Fashionentlaw™ is the brainchild of Uduak Oduok (Ms. Uduak), an ex-fashion model and industry veteran turned Fashion and Entertainment lawyer. The law blog discusses hot topics in pop culture arising primarily out of the fashion industry.
As a legal practitioner, Ms. Uduak has over two decades of experience counseling individuals and businesses within and outside the creative community. She has counseled designers, apparel manufacturers, models, photographers, retailers, graphic designers, musicians, public relations specialists, and athletes, among others, on diverse legal issues including business formation, licensing, trademark and copyright matters, contracts, intellectual property and contract disputes. She is also an Adjunct Professor.
To arrange a consultation to discuss your case, contact her today at 916-361-6506 or email (uduak@ebitulawgrp.com).
Full bio: Ms. Uduak Bio/
Twitter @uduaklaw