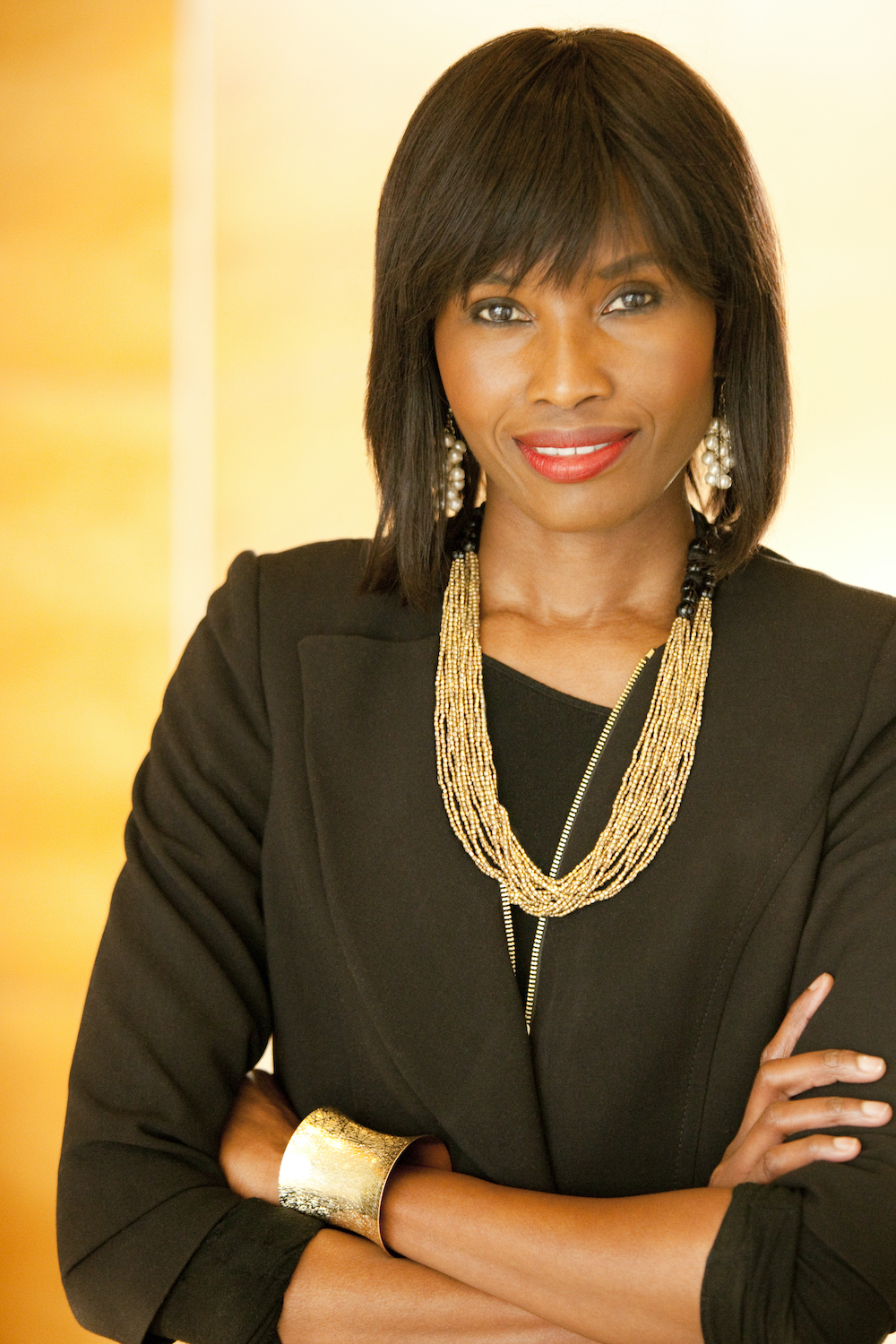 EDUCATION
U.C. Hastings College of the Law, J.D.
Georgetown Law Center
BAR ADMISSIONS
California State Courts
U.S. Court of Appeals for the Ninth Circuit
U.S. District Court for the Northern District of California
Ms. Uduak (Uduak Oduok) is a fashion model turned passionate and experienced attorney who has litigated a wide variety of issues in California courts. She has also represented and counseled a range of clients in matters ranging from business agreements, fashion modeling agreements, breach of contract disputes, network television and licensing deals, apparel manufacturer agreements, record label agreements, promoter agreements, sports-agent agreement, partnership agreements, sponsorship agreements, film/television agreements, licensing agreements, debt collection disputes, copyright and trademark infringement claims.
Ms. Uduak is also a recognized thought leader, and trailblazer for her work on Africa's emerging global fashion and entertainment markets, and the niche practice of fashion law in the United States. She has authored a combined total of over 11,000 articles some of which have been syndicated globally, and spent hundreds of hours educating and counseling, on the aforementioned topics. She also counsels and represents clients on US-Africa entertainment legal matters, including industry professionals in the Afrobeats music genre.
Independent of her dealmaking and courtroom experiences, Ms. Uduak also has over two decades hands on fashion and entertainment industry experience which runs deep and diverse encompassing the disciplines of media, publishing, journalism, fashion, modeling, music, branding, public relations, sponsorships, content creation and fundraising; and has used her unique background to help significantly increase revenue for her clients' businesses and brands.
Her work and contributions to the creative industry has been recognized by numerous organizations including the National Bar Association and featured in prestigious legal publications such as The American Bar Association Journal and The California Lawyer Magazine. She has also been a legal commentator and an invited speaker to numerous organizations such as the Fashion Law Institute, Wharton School of Business, SXSW Inc., California Lawyers for The Arts, Aljazeera, Fox 40 News and New York's 107.5FM WBLS.
TEACHING
Adjunct Professor, January 2019-present. Subjects: Social Media Law & Ethics, Social Media Analytics, and Social Media Content Development.
Adjunct Professor, August 2019-January 2020. Subject: Fashion Law –  created, launched and taught the first-ever Fashion Law course at California State University, Sacramento's Business of Fashion Program.
SAMPLE PUBLISHED WORKS
Co-Author of Chapter Two, 'Modern Monetization Models,' found in 'The Monetization of the Global Music Music Business.' Published by Frukt Source in association with The International Association of Entertainment Lawyers, 2016.
Author of Introductory Chapter, 'Introduction,' found in 'An Introductory Guide to Fashion Law,' co-published by U.C. Hastings Communications Law Journal, 2013.
Author of Chapter Ten, 10 Things You Should Know About Great African Music,' found in 'Challenges in the Music Industry.' Published by Pearson Education Limited South Africa, 2010.
Publisher and podcaster at Africa Music Law™ (2011-present)
Member of the press who has interviewed numerous members of the legal profession including judges, renowned attorneys, and renowned personalities/celebrities in the fashion and entertainment industries. Ms. Uduak's Writings have been syndicated globally including in Yahoo News!, USA Today and MSNBC.
OTHER NOTABLE MENTIONS
2021, Honored by the State of California Senate for her "selfless service to the community and outstanding contribution to the success of the 12th Annual Silicon Valley African Film Festival."
2018, Honored by American University Washington College of Law for "legal impact in the field of intellectual property in Africa."
2016, Honored by the National Bar Association's Entertainment Sports & Art Law Section for contributions to the Entertainment Industry.
2015, Inno8tiv's 50 Young Visionary Women to Watch in 2015
2014, California Lawyer Magazine feature
2014, Nominee for the Archbishop Tutu Fellowship Programme
2012, Nominee for the NEA Awards in 'Media Personality of the Year' category
2010, Nominee for South Africa's AFI Fashion Awards 'Outstanding Contribution to Fashion Communications'
2013, AWP Network Power Women List, listed alongside notable women world leaders.
2013, Applause Africa's 40 under 40 List
2013, Co-launched the first-ever west coast Fashion Law seminar on a law school campus, U.C. Hastings College of the Law
2012, launched first ever west coast Fashion Law seminar through California Lawyers for the Arts
2005, launched first ever Fashion law seminar at a fashion week in the U.S. (San Francisco Fashion Week).
2008, American Bar Journal feature
ORGANIZATIONS
California State Bar Association
California Lawyers for the Arts, Board Member & Vice President
Anthony Kennedy Inn of Court, Sacramento
The UC Hastings Fashion, Art & Design Law Society, Alumni Advisor
VOLUNTEER WORK
Guest Judge, 11th, 12th, and 14th National Ethics Competition (2018, 2019, 2021)
Guest Judge, National Black Students Law Association Moot Court Competition (2018, 2019)
Event Chair, National Association of Women Business Owners Sacramento, OWL Awards (2015)
Guest Judge, National Black Students Law Association Moot Court Competition (2013, 2014)
Guest Judge, UC Davis Asylum & Refugee Law National Moot Court Competition (Feb. 2011)
Legislative Advocate, Government Relations Committee California Neuro Alliance (2003-2009)
Guest Judge, UC Davis School of Law Annual Intraschool Moot court Competion  (Oct. 2010)
Certified Arbitrator, Better Business Bureau (2004-2006)
Guest Coach, One.Success Mock Trial Program (2006)