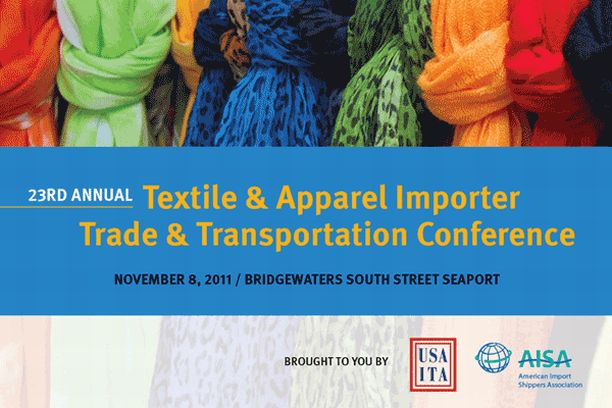 "The United States Association of Importers of Textiles and Apparel (USA-ITA) and the American Import Shippers Association, Inc. (AISA) will host its Annual Textile and Apparel Importer Trade and Transportation Conference on Tuesday, November 8th. The conference will feature key officials in the Obama Administration, including: Kim Glas, Deputy Assistant Secretary for Textiles and Apparel at the U.S. Department of Commerce . . ."
Fashion Cloture has the Full Story.
Photocredit: USA-ITA
Fashionentlaw™ is the brainchild of Uduak Oduok (Ms. Uduak), an ex-fashion model and industry veteran turned Fashion and Entertainment lawyer. The law blog discusses hot topics in pop culture arising primarily out of the fashion industry.
As a legal practitioner, Ms. Uduak has over two decades of experience counseling individuals and businesses within and outside the creative community. She has counseled designers, apparel manufacturers, models, photographers, retailers, graphic designers, musicians, public relations specialists, and athletes, among others, on diverse legal issues including business formation, licensing, trademark and copyright matters, contracts, intellectual property and contract disputes. She is also an Adjunct Professor.
To arrange a consultation to discuss your case, contact her today at 916-361-6506 or email (uduak@ebitulawgrp.com).
Full bio: Ms. Uduak Bio/
Twitter @uduaklaw