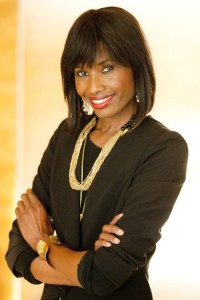 I am excited to announce that I will present my seminar 'How to Gain Media Buzz for Your Music, Fashion Design, Film and Other Creative Arts, 'on September 25th, 2012, at the Center for Contemporary Art in Sacramento. I extend an invitation to you all in the Bay Area and Sacramento.
Last year, I introduced and presented the seminar at the California Lawyers for the Art in San Francisco. It, apparently, was a hit and I was invited to present in Sacramento, in its affiliate office. This year, I've been invited to once again present, this time in Sacramento.
I look forward to seeing you all!
Cheers,
Uduak
@uduaklaw
How to Gain Media Buzz for Your Music, Fashion Design, Film and Other Creative Arts
Date: Tuesday September 25th ~ Time: 7:00 – 8:30 p.m.
Location: The Center for Contemporary Art, Sacramento
1519 19th Street Sacramento 95811
Register Online: www.calawyersforthearts.org or call 916.442.6210 ext 102.
Save $5.00 and register in advance online!
Online pricing: $20 general public; $10 CLA members; $5 CLA student/senior members. Walk up pricing is $25,/$15/ $10.
Seminar Description
Being a hardworking creative artist or entrepreneur is simply not enough in today's world. There are necessary and added steps creative artists must take to clearly and succinctly communicate their personal and corporate identities to the press in order to generate media buzz and sales leads. How do you do that? In this seminar, media insider and attorney, Uduak Oduok, covers exactly how. Oduok addresses both traditional and new media (social media) tools and resources to help you clearly communicate your brand identity to the press. Topics include public relations, market positioning strategy, press releases, press kits, online and social media marketing and promotions, and handling negative media buzz. Learn how to Understand Offline and Online Media; Know Where to Find Media; Know What the Media Wants; Know What to do With the Information You Gather; Build Relationships and Build Buzz!"
See you there!
-Uduak
Twitter: @uduaklaw
Fashionentlaw™ is the brainchild of Uduak Oduok (Ms. Uduak), an ex-fashion model and industry veteran turned Fashion and Entertainment lawyer. The law blog discusses hot topics in pop culture arising primarily out of the fashion industry.
As a legal practitioner, Ms. Uduak has over two decades of experience counseling individuals and businesses within and outside the creative community. She has counseled designers, apparel manufacturers, models, photographers, retailers, graphic designers, musicians, public relations specialists, and athletes, among others, on diverse legal issues including business formation, licensing, trademark and copyright matters, contracts, intellectual property and contract disputes. She is also an Adjunct Professor.
To arrange a consultation to discuss your case, contact her today at 916-361-6506 or email (uduak@ebitulawgrp.com).
Full bio: Ms. Uduak Bio/
Twitter @uduaklaw