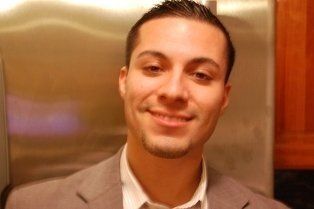 The California Music Industry Summit just took place in Oakland on June 10th-11th, 2011. Many industry professionals showed up. I did not attend this year and hope it fits my schedule next year. However, I wanted to bring your attention to Daniel Danny Dee Aguayo who I had the privilege of meeting not too long ago at the California Lawyers for the Arts Annual Music Seminar last year. He was very impressive to me and knew his stuff. I also loved his energy. Expect an interview I will conduct with Daniel sometime in the future. In the meantime, enjoy the recap from the California Music Summit where Daniel and other panelists drop some valuable knowledge for artists. Also, enjoy Daniel's prior speaking engagement clips. I would take a pen and paper if I was an artist watching him and just write down everything he shares. Highly valuable information you can use to increase your bottom line i.e. money.
Here is a snippet of how Daniel Dee Aguayo describes himself:
"My name is Daniel "Danny Dee" Aguayo (ag-why-yo) and I am a Topspin certified music consultant specializing in direct-to-fan marketing, management, distribution & monetization strategies.

I run a music biz tech blog: Digipendent which disseminates news & "how-to" info for aspiring indie musicians (specifically rappers) I'm member of the Grammy Recording Academy: SF chapter. I just recently turned 26 which marked my 10th year of my Professional career. I've somehow managed to involve myself in nearly every facet of the music industry, most recently spearheading Clear Channel Radio's Silicon Valley Social Media Biz Dev initiative "Radio 2.0″.

I currently advise various regional labels such as ABB Records, SMC Recordings and Thizz Ent; while overseeing digital strategies for Young Money's Gudda Gudda, the Jacka, Rakim, Erk tha Jerk, Mistah FAB, Glasses Malone, Killer Mike, and many others."
Danny drops so much knowledge in these videos.
Fashionentlaw™ is the brainchild of Uduak Oduok (Ms. Uduak), an ex-fashion model and industry veteran turned Fashion and Entertainment lawyer. The law blog discusses hot topics in pop culture arising primarily out of the fashion industry.
As a legal practitioner, Ms. Uduak has over two decades of experience counseling individuals and businesses within and outside the creative community. She has counseled designers, apparel manufacturers, models, photographers, retailers, graphic designers, musicians, public relations specialists, and athletes, among others, on diverse legal issues including business formation, licensing, trademark and copyright matters, contracts, intellectual property and contract disputes. She is also an Adjunct Professor.
To arrange a consultation to discuss your case, contact her today at 916-361-6506 or email (uduak@ebitulawgrp.com).
Full bio: Ms. Uduak Bio/
Twitter @uduaklaw