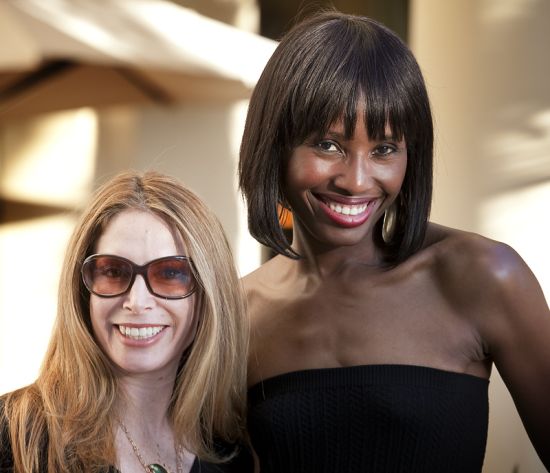 They say "save the best for the last," so I have done so with this last writing on my experience at the 2011 Licensing International Expo held at the Mandalay Bay Convention Center in Las Vegas. Should I speak about the event again, I hope to do so through my videos where I interviewed a few personalities that were present at the event.
There were many seminars, a beautiful, colorful and exciting trade floor with top brand Licensors to check out, among many attractions. But, what was most memorable, for me, was the Opening Night Party held at the Four Seasons Hotel pool side at Mandalay Bay in Las Vegas.
The party began about 6:30pm. It was a rather hot evening but as the evening wore on, it became nice and cool. There was a band playing a mixture of calypso and other world beats, the ambience was cool and relaxed. Drinks were on the house and hotel staff moved fluidly and politely among guests as they served up yummy hors d'oeuvre throughout the evening.
What intrigued me the most about this party was almost everyone I met was in some executive position and most importantly, were really there to "do" business. If you have attended a lot of conferences/tradeshows/conventions etc., you can probably attest to the fact that there is a lot more talk and socializing than anything else. This event was distinct. People had fun but they did not lose sight of why they were there i.e. to really "do" business i.e. make and close deals. I appreciated observing and being in the midst of this, a lot.
At the party, I met CEOs, CFOs, CMOs, Presidents, Vice Presidents, Directors of Licensing, Directors of Business Development and the powerful and respected lawyers who broker/ed the deals for some of these highly successful brands, among many.
It was indeed a great event and one I honestly recommend for brands that are serious about "doing" business.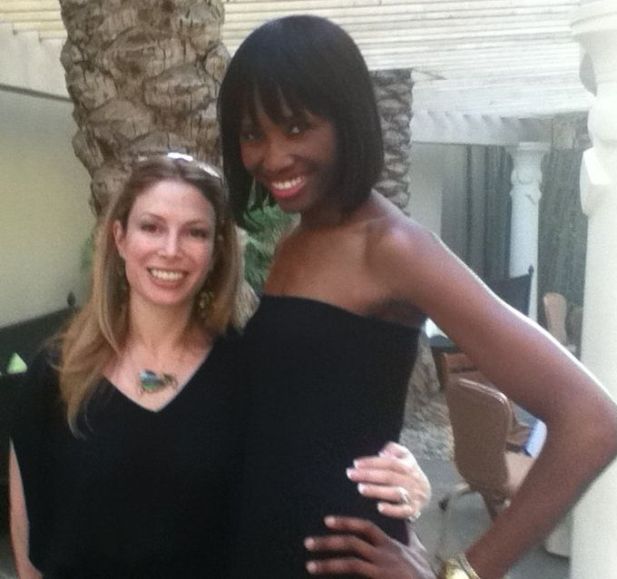 Cheers,
Uduak
Photo description: Yours truly and my fashion law colleague Staci Riordan
Photo credit- Photo 1: Michael Toolan, www.michaeltoolan.com
Photocredit- Photo 2: Staci Riordan, www.staciriodan.com
Fashionentlaw™ is the brainchild of Uduak Oduok (Ms. Uduak), an ex-fashion model and industry veteran turned Fashion and Entertainment lawyer. The law blog discusses hot topics in pop culture arising primarily out of the fashion industry.
As a legal practitioner, Ms. Uduak has over two decades of experience counseling individuals and businesses within and outside the creative community. She has counseled designers, apparel manufacturers, models, photographers, retailers, graphic designers, musicians, public relations specialists, and athletes, among others, on diverse legal issues including business formation, licensing, trademark and copyright matters, contracts, intellectual property and contract disputes. She is also an Adjunct Professor.
To arrange a consultation to discuss your case, contact her today at 916-361-6506 or email (uduak@ebitulawgrp.com).
Full bio: Ms. Uduak Bio/
Twitter @uduaklaw