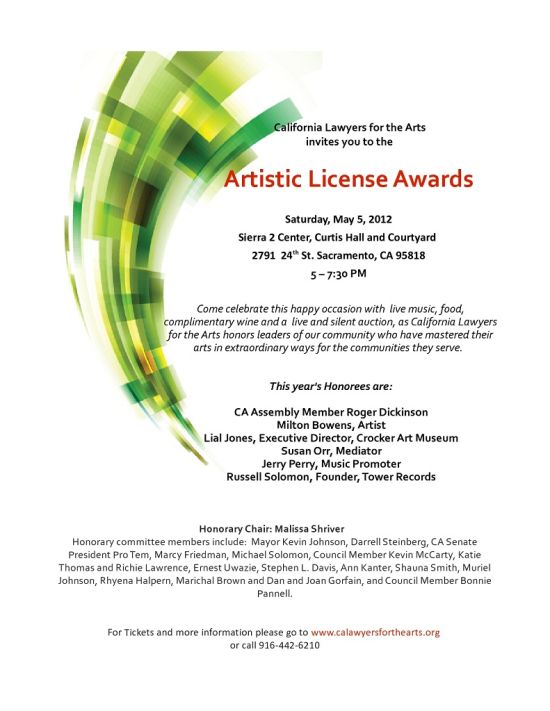 Tomorrow, May 5th, 2012, Russell Solomon, a high school drop out who founded Tower Records and turned the company into a billion dollar business, will be honored at the 2012 Artistic License Awards in Sacramento, California. Present for the event will be some of the Bay Area and Sacramento's prominent members of the community.
Solomon will be honored alongside Milton Bowens, Assemblymember Roger Dickinson, Lial Jones, Susan Orr and Jerry Perry his and all of their amazing work in the arts. I look forward to attending the event and hope to see some of you local Fashionentlaw.com readers there.
-Uduak
Fashionentlaw™ is the brainchild of Uduak Oduok (Ms. Uduak), an ex-fashion model and industry veteran turned Fashion and Entertainment lawyer. The law blog discusses hot topics in pop culture arising primarily out of the fashion industry.
As a legal practitioner, Ms. Uduak has over two decades of experience counseling individuals and businesses within and outside the creative community. She has counseled designers, apparel manufacturers, models, photographers, retailers, graphic designers, musicians, public relations specialists, and athletes, among others, on diverse legal issues including business formation, licensing, trademark and copyright matters, contracts, intellectual property and contract disputes. She is also an Adjunct Professor.
To arrange a consultation to discuss your case, contact her today at 916-361-6506 or email (uduak@ebitulawgrp.com).
Full bio: Ms. Uduak Bio/
Twitter @uduaklaw