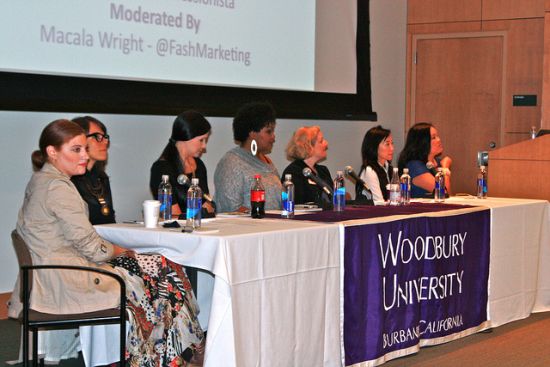 I was invited as a panel speaker to speak on fashion law and the legal side of blogging this past weekend at the Retail Camp 2011 Conference held in Burbank, California. The event was organized by Macala Wright of Fashionably Marketing  Me and hosted by Woodbury University Fashion Marketing School of Business. Woodbury University campus is gorgeous!
Before it was my turn to join my fashion law colleague Staci Riordan, on April 10th, 2011 to share my legal insights, I sat in on the panel ahead of me titled "The Business of Blogging."
Moderated by Macala Wright, the panel consisted of some of the top fashion bloggers in the industry. They were Jennie Jacob (the very witty and funny blogger at @coveted), Erin Weinger (the Journalist and blogger at @StyleSectionLaw), Marie Denee (@Curvyfashionista whose blog showcases high end luxury brands for plus size women), Valerie Elizabeth (@society stylist who leans towards a very pragmatic approach to fashion), Mary Hall (the blogger who made "Recessionista" a common vocabulary in fashion @recessionista) and the popular duo of Tina Craig & Kelly Cook (@bagsnob).
First of all, if you have never been to Retail Camp and you are a fashion blogger, it is a must. The level of professionalism displayed from all attendees I encountered was remarkable. These were professional bloggers who made their living off of their craft and they came prepared both with their outward appearance and in the manner they approached and spoke with their fellow new media colleagues. The two day conference made up of mostly fashion's influential new media journalists (bloggers) was a time to educate, inform, network, discuss and explore new technology applications and the next frontier in fashion blogging. I was impressed.
What was also very impressive for me, as a first time visitor, was that these fashion blogger personalities truly practiced what they preached online. Majority displayed style statements that were uniquely theirs and paralleled their distinct voices on their blogs.
Back to the panel. Wright began with asking the panelists to discuss how they got into blogging. She followed up with when they got their "Aha" moment to make blogging a full time professional career. All panelists had a similar theme on why they entered into fashion blogging. They loved fashion, they began sharing their thoughts about fashion, in their unique voices, to the world via their blogs and voila, they had a captive audience and before you know it, a following.
The panelists addressed other topics from how to start your blogging business to being professional because it is a business, not compromising your standards to finding and staying true to your voice/identity as a blogger. They also made it clear "content (was) key" when it came to building successful blog brands. With good content, everything else would fall in place, they explained. The panelists also addressed revenue and making money blogging. @Bagsnob mentioned they had over 15 streams of income on their site. There were options from google ads to affiliate marketing to direct sponsorship. The panelists discussed blog applications to use, among so many topics. Of the seven panelists, five stated they had lawyers to manage their business of blogging.
I enjoyed listening to what they had to say about the business of blogging. After the panelists, it was time for lunch. Lunch was provided for all attendees, courtesy Retail Camp through @PitaPusher whose food truck delivered delicious offerings. While I sat down to enjoy lunch and prepare to speak, I was greeted with an unexpected goodie bag by one of the Woodbury Fashion Marketing School of Business Students.
Everyone received a goodie bag with that of panelists being slightly varied. My goodie bag was too cute! It was a small black bag with "Camp Beauty Malibu" stitched onto it by the label Bony Pony Ranch. What was in it? Lots of good stuff! Fashion Blogger's essential tools: a USB Flash Drive and note pad from the school, Smashbox studio and Nyx makeup, t-shirt from Organik and New Breed girl, shoes from Spare Pear and many more goodies.
The networking during lunch time was also very good. I met my colleague Staci Riordan, for the first time, in person and also spotted this attendee with such beautiful incredible red shoes that had me thinking, "gotta have, musthave, where can I get one!" I was ready for my panel!
Panelists @Coveted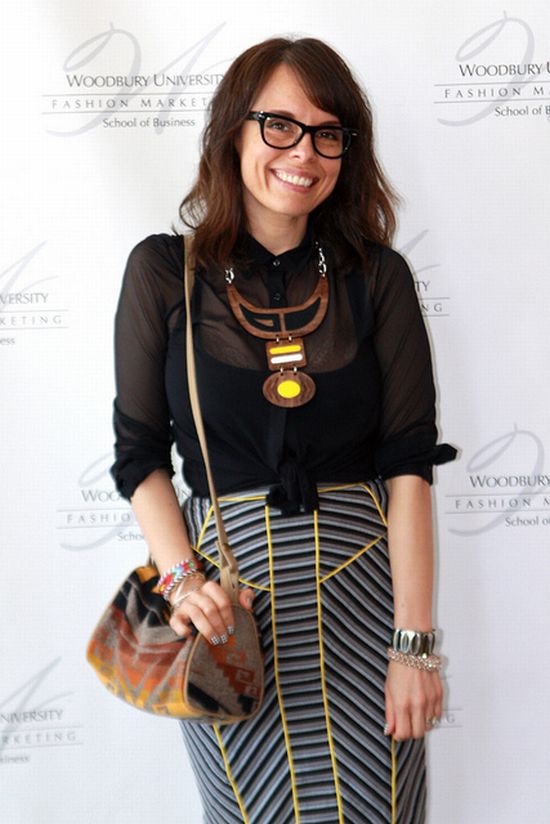 Panelists @CurvyFashionista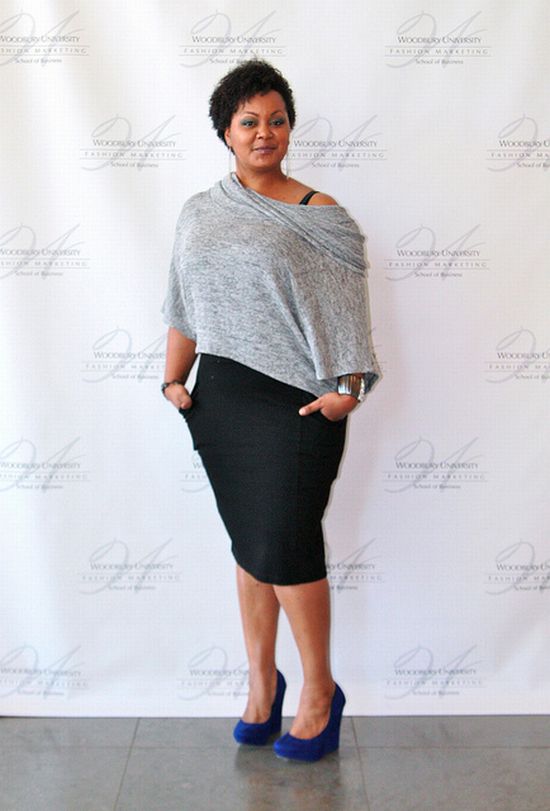 Fashion Blogger Attendees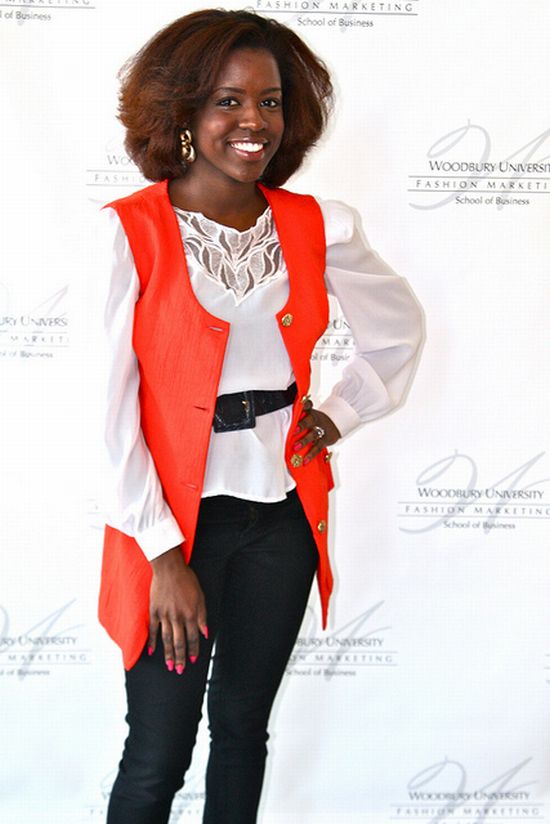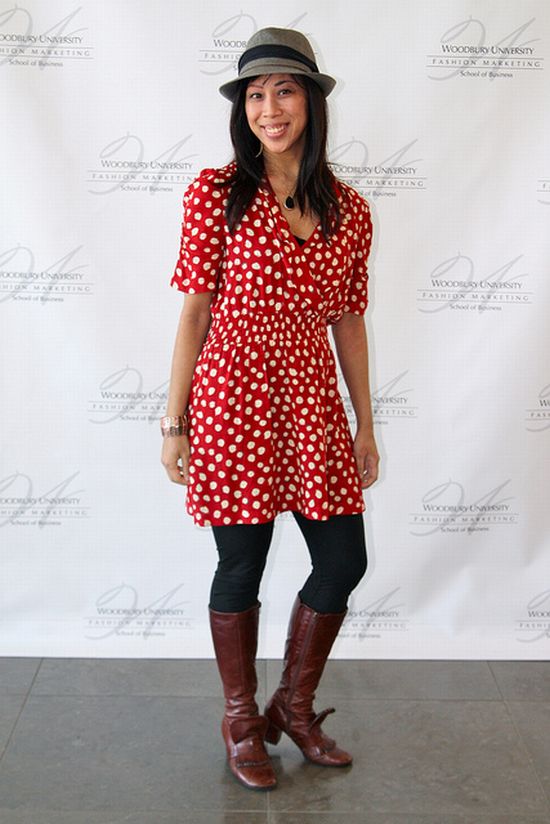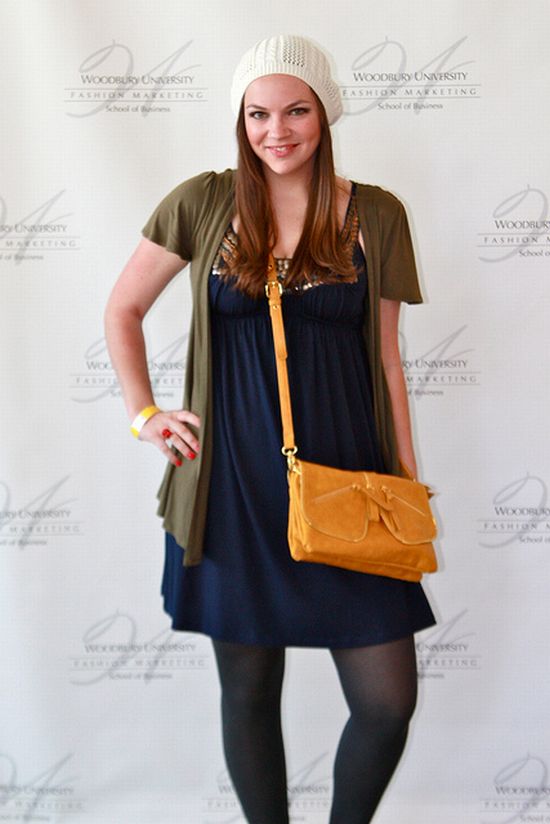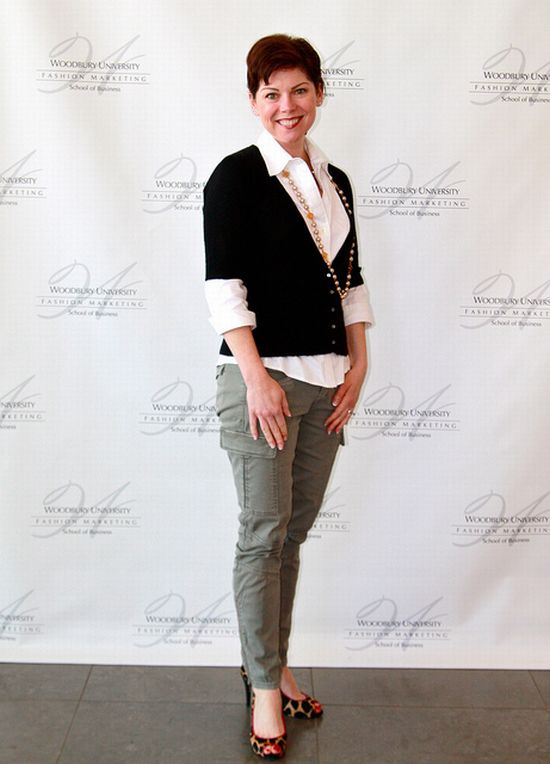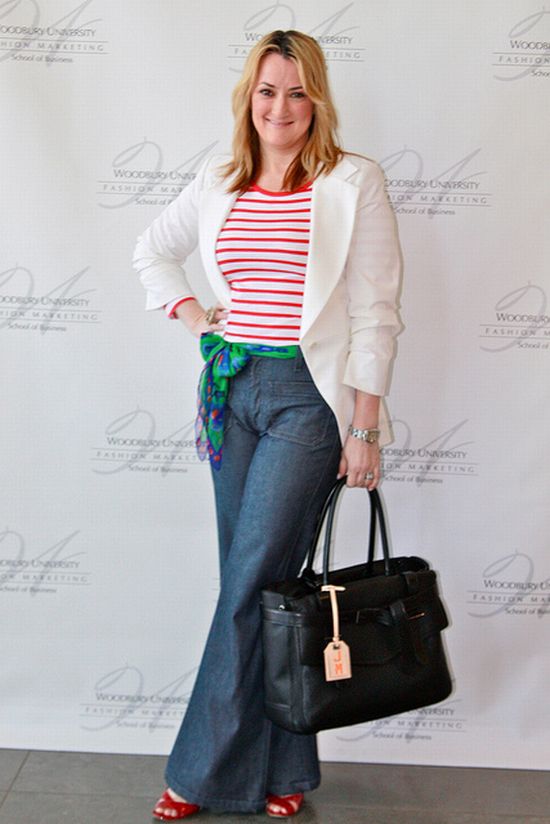 Photocredit: Kaitlin Mattingly/Retail Camp
Fashionentlaw™ is the brainchild of Uduak Oduok (Ms. Uduak), an ex-fashion model and industry veteran turned Fashion and Entertainment lawyer. The law blog discusses hot topics in pop culture arising primarily out of the fashion industry.
As a legal practitioner, Ms. Uduak has over two decades of experience counseling individuals and businesses within and outside the creative community. She has counseled designers, apparel manufacturers, models, photographers, retailers, graphic designers, musicians, public relations specialists, and athletes, among others, on diverse legal issues including business formation, licensing, trademark and copyright matters, contracts, intellectual property and contract disputes. She is also an Adjunct Professor.
To arrange a consultation to discuss your case, contact her today at 916-361-6506 or email (uduak@ebitulawgrp.com).
Full bio: Ms. Uduak Bio/
Twitter @uduaklaw