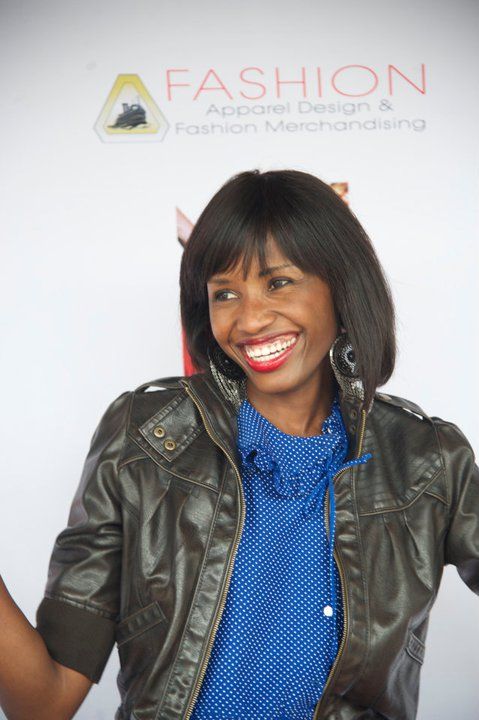 The toss up was between attending the fashion event at the Academy of Art University in San Francisco or attending Delta College School of Fashion's event. I chose the latter.
Arriving at the Lincoln Center in Stockton, California for the Fifth Edition of the Fashion Event, I knew I had made the right choice. Throughout the semester, the school's Fashion Event Production class had apparently produced seven shows including the one I was attending. Unless someone told you, which is I how I became informed, you would think a team of PR professionals were hired to produce the fashion event. Greeting me, at the entrance of the event, upon my arrival was both a greeter and the red carpet. Inside the event Fashion Event Production students dressed in all black were ready to receive guests. One student was at the entrance and handed me my ticket. Another dressed in a flattering but appropriate knee length black dress, walked me to my seat where there was a gift bag (provided for all guests) waiting for me. A little bit of a surprise was the beautiful flower and birthday card the class got me, including appreciation notes written in the card for my training of the models at the model workshop.
While I settled in, I observed these students were busy serving yummy h'ordeuvres. The ambience was that of class and sophistication reminiscent of what you would find among the fashion savvy in San Francisco, LA or New York. Ultimately, the show started and was fantastic. The models all walked so well, it made me beam with pride. Also impressive were the collections. There was so much creativity in the room, I kept saying to myself, "all of these in Stockton?" Particularly impressive was the collection of Ceazar Cabreros a very recent alumni of the school who has just been accepted to further his studies at the Fashion Institute of Technology in New York. Another standout was Natalie Sconce. Her collection was gorgeous, really gorgeous. James Kubota a 2010 graduate was also impressive as he communicated his distinct voice very well in his collection.
I had a great time and was also impressed with all who contributed to make the event a success. From Mark Lewis, someone who I do not know, but apparently, according to the school's program brochure, donated the upscale venue for the event to Michael David Winery who poured wine all night for the guests, Kara's cupcakes who served delicious bites of cupcakes, Gump's who donated a beautiful leather red pocket book diary that I am in love with, and L'Bel, among many.
Congratulations to the graduating class of 2011!
In case I forget, I get asked a lot how to enter the modeling industry and the above night was no exception. It is so hard to answer everyone, especially these days. So, I suggest if you want to be a model, you make the best $16.95 investment and purchase Roshumba William's "The Complete Idiot's Guide to Being a Model." It will tell you all you need to know.
Cheers,
Uduak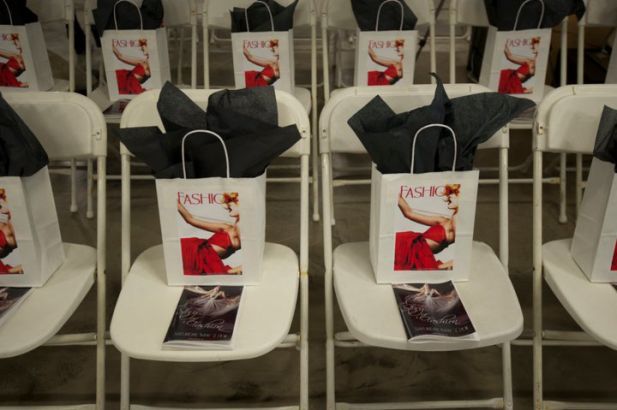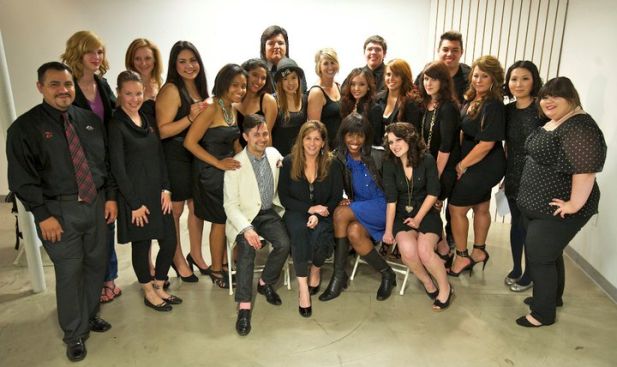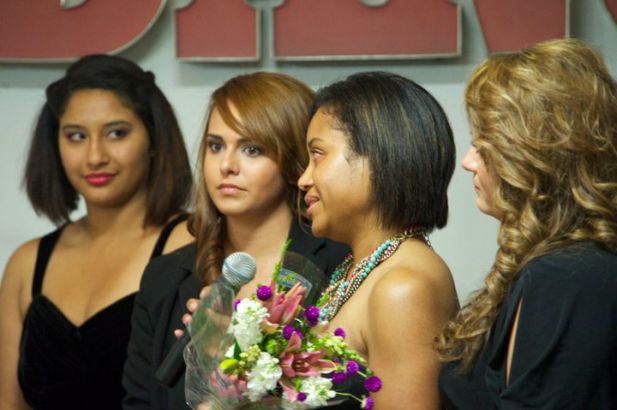 Photocredit: Stan Rapada
Fashionentlaw™ is the brainchild of Uduak Oduok (Ms. Uduak), an ex-fashion model and industry veteran turned Fashion and Entertainment lawyer. The law blog discusses hot topics in pop culture arising primarily out of the fashion industry.
As a legal practitioner, Ms. Uduak has over two decades of experience counseling individuals and businesses within and outside the creative community. She has counseled designers, apparel manufacturers, models, photographers, retailers, graphic designers, musicians, public relations specialists, and athletes, among others, on diverse legal issues including business formation, licensing, trademark and copyright matters, contracts, intellectual property and contract disputes. She is also an Adjunct Professor.
To arrange a consultation to discuss your case, contact her today at 916-361-6506 or email (uduak@ebitulawgrp.com).
Full bio: Ms. Uduak Bio/
Twitter @uduaklaw