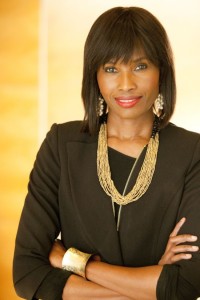 I am excited to see the media picking up momentum on the coverage of the emerging field of fashion law.
Reuters recently authored an article on Fashion Law and equates fashion lawyers to "sought after accessories." I expect to see even more features/articles as more attorneys open fashion law shops and law schools embrace 'Fashion Law;' much like they do music and entertainment law. The focus in the Reuters feature is on New York and Los Angeles' Fashion Law emerging scene. However, the Bay Area, I believe is a strong contender, and will become relevant as the practice area gains momentum.
The Bay Area is home to three of the top law schools in the country: UC Hastings, Boalt and Stanford Law schools, innovative tech companies including Google, all in Silicon Valley, Levi Strauss, The Gap, and  the prestigious Academy of Art, the school that for a long time, was the only one showing at Mercedes Fashion Week New York. With the push and merging of technology, fashion and law here in the Bay, it can only be exciting times ahead as its local fashion industry continues to flourish.
Excerpt from the article follows:
"(Reuters) – One of the hottest new trends in fashion is emerging from an unlikely venue: law school.
Fashion law is a burgeoning niche practice in New York and Los Angeles, both hubs of the approximately $200 billion U.S. apparel market, with both legal firms and design houses hiring specialist attorneys.
Their charge is to negotiate real estate deals, advise on mergers and acquisitions, deal with employment disputes and, in some of the most high-profile work, litigate copyright claims.
Those claims can be crucial to fashion labels. Witness French footwear designer Christian Louboutin, which won a major legal victory ahead of New York Fashion Week when an appeals court granted trademark protection to the bright red soles on its high-heeled shoes. .  ." Full article on Reuters. 
-Uduak
Twitter: @uduaklaw
Fashionentlaw™ is the brainchild of Uduak Oduok (Ms. Uduak), an ex-fashion model and industry veteran turned Fashion and Entertainment lawyer. The law blog discusses hot topics in pop culture arising primarily out of the fashion industry.
As a legal practitioner, Ms. Uduak has over two decades of experience counseling individuals and businesses within and outside the creative community. She has counseled designers, apparel manufacturers, models, photographers, retailers, graphic designers, musicians, public relations specialists, and athletes, among others, on diverse legal issues including business formation, licensing, trademark and copyright matters, contracts, intellectual property and contract disputes. She is also an Adjunct Professor.
To arrange a consultation to discuss your case, contact her today at 916-361-6506 or email (uduak@ebitulawgrp.com).
Full bio: Ms. Uduak Bio/
Twitter @uduaklaw