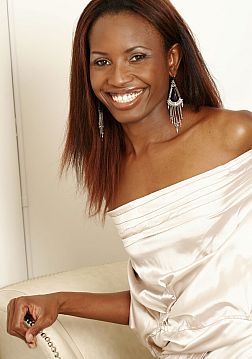 UDUAK LAW FIRM press release announcing our official presence online will be distributed on newswires today. See the official release below and spread the word to your fashion and entertainment industry colleagues and friends.
Cheers,
Uduak
___________________________
FOR IMMEDIATE RELEASE
Contact: Uduak Oduok, Esq.
UDUAK LAW FIRM
8880 Cal Center Drive, Suite 400
Sacramento, CA 95826
(916) 361-6506
firm@fashionentlaw.com
(SACRAMENTO, Calif., August 17th, 2010)—Fashion publisher and practicing attorney, Uduak Oduok, who was nominated at the 2010 AFI Africa Fashion Awards for her "Outstanding Contribution to Fashion Communications," by a panel of judges which included Fern Mallis; Former IMG executive and New York Fashion Week Founder, announces the launch of her fashion law firm website, www.uduaklaw.com.
The law firm is one of a handful in the USA servicing clients in the fashion industry.
"I am excited about the launch of my firm's website!," said Oduok who is also the founder and principal attorney for Uduak Law Firm. "The global fashion industry is one of the most important sectors of the world's economy, raking in over $1 trillion. Its growth, cyclical nature and complexity makes it really an exciting time to represent clients in the industry," adds Oduok.
The firm, which also represents clients in the film and music industries, maintains an active blog on the new website with information on legal issues in the creative industries.
About Uduak Law Firm
UDUAK LAW FIRM is a Sacramento, California based law firm established in 2004 serving the needs of clients including those in the fashion and entertainment industries. The firm takes a common sense, cost-effective and pragmatic approach to resolving clients' legal problems. Its practice areas include general litigation (criminal and civil), fashion law, entertainment law (film & music), business/contract law, and intellectual property (copyright, trademarks). For more information about UDUAK LAW FIRM, please visit the website at www.uduaklaw.com.
###
Fashionentlaw™ is the brainchild of Uduak Oduok (Ms. Uduak), an ex-fashion model and industry veteran turned Fashion and Entertainment lawyer. The law blog discusses hot topics in pop culture arising primarily out of the fashion industry.
As a legal practitioner, Ms. Uduak has over two decades of experience counseling individuals and businesses within and outside the creative community. She has counseled designers, apparel manufacturers, models, photographers, retailers, graphic designers, musicians, public relations specialists, and athletes, among others, on diverse legal issues including business formation, licensing, trademark and copyright matters, contracts, intellectual property and contract disputes. She is also an Adjunct Professor.
To arrange a consultation to discuss your case, contact her today at 916-361-6506 or email (uduak@ebitulawgrp.com).
Full bio: Ms. Uduak Bio/
Twitter @uduaklaw