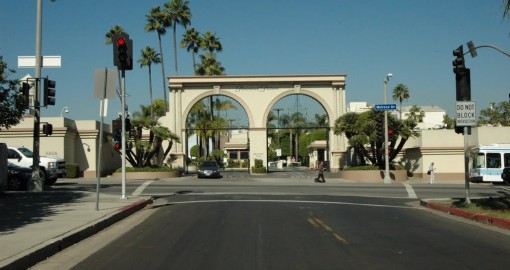 Eriq Gardner of THR, Esq. reports:
"Six years ago, Paramount Pictures was informed of a dispute between two production partners involved in making nearly a dozen films together. The studio was warned that it would be subject to a copyright infringement lawsuit if it continued to distribute some of those films. Now, Paramount has been hit with a $20 million lawsuit for allegedly continuing to do so.

The movies involved include Rules of Engagement, An American Rhapsody, The Believer, Who is Cletis Tout? and Onegin.

The films were created more than a decade ago by production partners CineVisions and FireWorks Entertainment, which have been battling over rights to these films ever since. CineVisions maintains it has registered the copyright on the screenplays and/or films, while FireWorks believes they were created as works made for hire.

In the decade since the dispute first erupted, both of these companies have been acquired by others — Seven Arts Filmed Entertainment now is the successor to CineVisions; Content Media Corporation is now the successor to FireWorks.

In February, Seven Arts got the Ontario Superior Court to affirm its copyright over these films. Since then, Content's motions to set aside that decision have been denied. . ."
THR,Esq. has the full story.
-Photocredit: Stay.com
Fashionentlaw™ is the brainchild of Uduak Oduok (Ms. Uduak), an ex-fashion model and industry veteran turned Fashion and Entertainment lawyer. The law blog discusses hot topics in pop culture arising primarily out of the fashion industry.
As a legal practitioner, Ms. Uduak has over two decades of experience counseling individuals and businesses within and outside the creative community. She has counseled designers, apparel manufacturers, models, photographers, retailers, graphic designers, musicians, public relations specialists, and athletes, among others, on diverse legal issues including business formation, licensing, trademark and copyright matters, contracts, intellectual property and contract disputes. She is also an Adjunct Professor.
To arrange a consultation to discuss your case, contact her today at 916-361-6506 or email (uduak@ebitulawgrp.com).
Full bio: Ms. Uduak Bio/
Twitter @uduaklaw