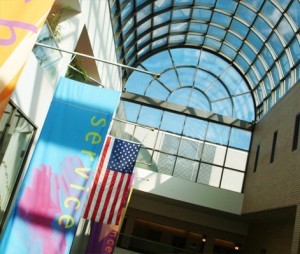 This day seemed like it would never come! I remember almost ten years ago when I began searching online to see if there was anything like fashion law and a community of legal practitioners I could bounce ideas off. I knew I wanted to practice in the field. But, there was barely anyone doing it. It indeed was very discouraging to see fashion be so "unfashionable" in the legal field back then. Indeed a parallel experience for me with African fashions in the West which led me to start my publishing company, Ladybrille.
In any event, today, thanks to the likes of Susan Scafidi of Counterfeitchic, we have the first ever fashion law institute in the country.
"Fordham Law is launching the Fashion Law Institute, the world's first fashion law center, for fall 2010. The Institute will provide legal services for design students and designers, train the fashion lawyers and designers of the future, and offer information and assistance on issues facing the fashion industry. It was created with the generous support and advice of the Council of Fashion Designers of America and its President Diane von Furstenberg."
It warms my heart. I am happy and look forward to visiting the campus during New York Fashion Week this September. Visit Fordham Institute of Law here.
~Courtesy photo Fordham University
Fashionentlaw™ is the brainchild of Uduak Oduok (Ms. Uduak), an ex-fashion model and industry veteran turned Fashion and Entertainment lawyer. The law blog discusses hot topics in pop culture arising primarily out of the fashion industry.
As a legal practitioner, Ms. Uduak has over two decades of experience counseling individuals and businesses within and outside the creative community. She has counseled designers, apparel manufacturers, models, photographers, retailers, graphic designers, musicians, public relations specialists, and athletes, among others, on diverse legal issues including business formation, licensing, trademark and copyright matters, contracts, intellectual property and contract disputes. She is also an Adjunct Professor.
To arrange a consultation to discuss your case, contact her today at 916-361-6506 or email (uduak@ebitulawgrp.com).
Full bio: Ms. Uduak Bio/
Twitter @uduaklaw