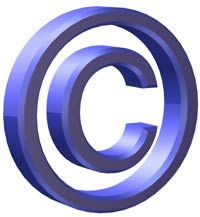 "For years, fashion designers have been wishing, hoping, praying, lobbying for better copyright protection for their designs.
Well, on Wednesday, the industry got a leg up in its long quest, when the Senate Judiciary Committee unanimously passed the Innovative Design Protection and Piracy Prohibition Act, also known as the fashion design protection bill.
The bill, introduced by Senator Charles Schumer earlier this year, would help to protect the intellectual property rights of designers by creating an amendment to chapter 13 of the Copyright Act– an act that currently applies only to vessel hulls. . . " Full story on WSJ.
Fashionentlaw™ is the brainchild of Uduak Oduok (Ms. Uduak), an ex-fashion model and industry veteran turned Fashion and Entertainment lawyer. The law blog discusses hot topics in pop culture arising primarily out of the fashion industry.
As a legal practitioner, Ms. Uduak has over two decades of experience counseling individuals and businesses within and outside the creative community. She has counseled designers, apparel manufacturers, models, photographers, retailers, graphic designers, musicians, public relations specialists, and athletes, among others, on diverse legal issues including business formation, licensing, trademark and copyright matters, contracts, intellectual property and contract disputes. She is also an Adjunct Professor.
To arrange a consultation to discuss your case, contact her today at 916-361-6506 or email (uduak@ebitulawgrp.com).
Full bio: Ms. Uduak Bio/
Twitter @uduaklaw