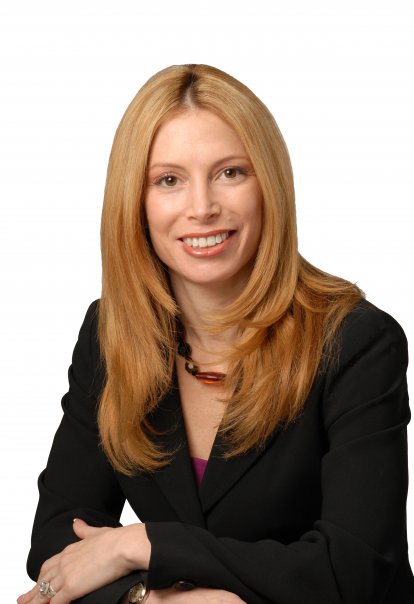 I missed UDUAK LAW FIRM blog sorely even though I enjoyed my vacation. Attempting to go another day without releasing the legal musings that occupy my mind is simply torture. So allow me to kick off our week, albeit  late, with exciting news about a legal colleague and fashion law guru, Staci Riordan (Staci).
Staci will be moderating a panel at the MAGIC show in Las Vegas on August 17th, 2010 titled,  "Social Marketing: Strategies for Customer Engagement, Product Research & Sales." Sweet!
I cannot emphasize the importance of social media for fashion businesses. Social media is how my fashion business Ladybrille began. It has been truly rewarding and I can only imagine the knowledge Staci will share along with other panelists will only serve to boost your businesses.
Let me tell you a bit more about Staci. Staci is a mother, wife, fashion lawyer, go getter and fierce believer in following your passion.  She obtained her undergraduate degree from Emory University and her law degree from Loyola Law School in Los Angeles.
She currently works as a  Fashion Law Attorney with the law firm of Fox Rothschild. In fact, she chairs the Fashion Law Practice Group. What I really like about Staci is that she followed her passion for fashion and was undeterred by naysayers.
From day one, Staci who was born into a family of garment makers knew she had a passion for fashion and wanted to be involved in a professional career that was about fashion. Sticking with her fashion agenda, prior to becoming a fashion law attorney, Staci was "a hands-on apparel industry executive, consultant and professor, and (gained) extensive manufacturing, retail and importing/exporting expertise."
In sticking with her love for fashion, she also developed an interest and fascination with law, reading those boilerplate terms found on the many invoices she came across in her numerous fashion jobs. However, even before she decided to pursue her legal education, Staci knew she wanted to and would be a fashion lawyer. How cool is that? Once again, through law school and upon graduation, she remained true to self and determined to follow her passion to practice fashion law. Today she does exactly that at the aformentioned firm; a the reputable firm in the USA.
Bottom line, follow your passion. It really pays to do so.
Staci will be moderating the panel above at MAGIC show. Here is how Staci describes the panel on her law firm blog:
" . . . please join me at MAGIC on August 17, 2010 at 1:30 pm, where I will moderate, "Social Marketing: Strategies for Customer Engagement, Product Research & Sales." 
The panel, composed of top fashion marketing professionals, will discuss the overall evolution in social media marketing, how brands and retailers should (and) can use online marketing strategies to build brand awareness, how to create meaningful online engagement with customers, how to use social communities for product development and research and how to effectively generate online sales.
Panelists include:
Macala Wright Lee, Principal – Fashionably Digital Los Angeles
Daria Shualy, CEO – Sense of Fashion
Crosby Noricks, Sr. Social Media Strategist –  Charlotte Russe
Daniela Zeltzer, Director of Marketing – XCVI Clothing
Carolyn Coles, Digital Culture and Innovation – Lululemon Athletica
If you do intend to attend MAGIC and own a fashion business, be sure to make this panel your top priority.
Cheers,
Uduak
~Courtesy photo
Fashionentlaw™ is the brainchild of Uduak Oduok (Ms. Uduak), an ex-fashion model and industry veteran turned Fashion and Entertainment lawyer. The law blog discusses hot topics in pop culture arising primarily out of the fashion industry.
As a legal practitioner, Ms. Uduak has over two decades of experience counseling individuals and businesses within and outside the creative community. She has counseled designers, apparel manufacturers, models, photographers, retailers, graphic designers, musicians, public relations specialists, and athletes, among others, on diverse legal issues including business formation, licensing, trademark and copyright matters, contracts, intellectual property and contract disputes. She is also an Adjunct Professor.
To arrange a consultation to discuss your case, contact her today at 916-361-6506 or email (uduak@ebitulawgrp.com).
Full bio: Ms. Uduak Bio/
Twitter @uduaklaw