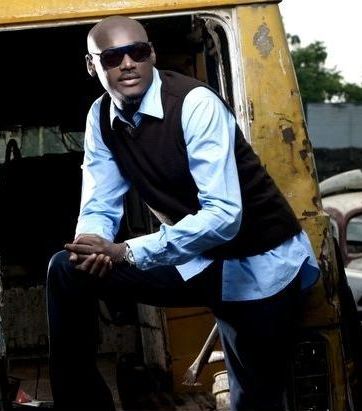 Lawyers can be quite an impatient lot, especially litigators. It's like people want to give you so much facts but the important facts get omitted to understand and address their legal issues. Patience is something litigators, especially, I think, should still try to continue to master. Nevertheless, a recent story about a lawsuit initiated by a marketer in Nigeria against 2Face, an African music star, has me asking, "and you are suing 2Face because ?" As in get to the point. What's the problem or issue? The conclusion I draw is that this is either a badly written story or the marketer has no clear sense of what constitutes a breach of contract. Either way, we will see how it all shakes down.
NETng.com reports,
"Just when super star 2face Idibia is commanding an intense applause from Nigerians and Africans for making the continent proud as he featured on one of America's notable TV shows 'The Monique Show' last February, a marketing company called 'Happy Boys' fronted by Bisi Bangbala is taking a business dealing that didn't go down well between the two rather seriously.

Bangbala has alleged that he got involved in a negotiation with Mr. Idibia after he claimed that he would be making a duet with US R&B singer R. Kelly for his 2008 'Unstoppable' album.

NET gathered that Bangbala through his company (Happy Boys) opted to buy the album off 2face for an undisclosed sum with the hope of securing ROI (return on invested capital), especially because of the R. Kelly duet. However, just like many critics of the duet, the marketer claims he was disappointed by the so-called 'R. Kelly duet' – claiming it is questionable.

Bangbala was not satisfied with the finished product claiming Idibia did not do what he portrayed while the negotiation was on…

According to a report, having paid 2face's Hypertek Records the agreed sum, the marketer was compelled to accept the album, but on the condition that 2face would produce another album to compensate for the loss.

Idibia went on to release his lastest album 'The Unstoppable Int'l Edition' on his own label, working with other distributors. Sources say Happy Boys decided to let sleeping dogs lie; letting it all go by counting their losses and moving on. However, we scooped that 2face's new endorsement deal with telecommunications company Airtel, has energized the marketer's commitment to recover his loss on the 'Unstoppable' deal."
Got "involved in a negotiation." He produced an album and they "accepted" based on prior terms. "Forced to accept?" Really? Like he put a gun to your head and forced you to accept? "Bangbala through his company (Happy Boys) opted to buy the album off 2face for an undisclosed sum with the hope of securing ROI (return on invested capital). . ."
And you are suing 2Face because? Moving on . . .
Full story at NETng.com
On another note, 2Face was involved with R-Kelly but on the One8 Project Hands Across the World with other African musicians. Check it out below:
Fashionentlaw™ is the brainchild of Uduak Oduok (Ms. Uduak), an ex-fashion model and industry veteran turned Fashion and Entertainment lawyer. The law blog discusses hot topics in pop culture arising primarily out of the fashion industry.
As a legal practitioner, Ms. Uduak has over two decades of experience counseling individuals and businesses within and outside the creative community. She has counseled designers, apparel manufacturers, models, photographers, retailers, graphic designers, musicians, public relations specialists, and athletes, among others, on diverse legal issues including business formation, licensing, trademark and copyright matters, contracts, intellectual property and contract disputes. She is also an Adjunct Professor.
To arrange a consultation to discuss your case, contact her today at 916-361-6506 or email (uduak@ebitulawgrp.com).
Full bio: Ms. Uduak Bio/
Twitter @uduaklaw