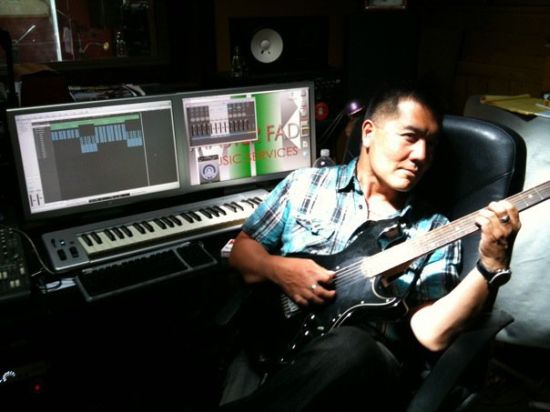 Chris Austria is a rather impressive man. He is the Director for Music Licensing at Independent Distribution Collective, a San Francisco music distribution company. He is also a tiger expert. I had the privilege of interviewing him for the music business and law column I author at Notjustok.com. My goal in the interview was to open Nigerian independent artists to the possibility of making money through other mediums beyond the typical label-artist music business model most think of. The interview applies also to independent American artists. So, be sure to read the interview and take notes if you are an American artist reading this. Before I send you over there, learn a little bit about Chris below:
Chris Austria is the Director of Music Licensing for Independent Distribution Collective, a San Francisco based music distributor. Recently, he has licensed music to Universal Pictures, DreamWorks Animation, MTV, E! Entertainment, NBC Universal's Oxygen Network, USA Network, and FOX Sports. Among the artists in the IDC catalogue are E-40, Hieroglyphics, Zion I, Big Omeezy, K'naan, Tanya Morgan, The Grouch, Dr. Fink from Prince and the Revolution, and Pharoah, who won a Grammy for writing"Blame It On The Alcohol."

Austria also has trained tigers and lions for many years at Six Flags Marine World in Vallejo. During his tenure there, he trained tigers, lions and mountain lions for presentations and produced original music for the tiger shows. Chris was involved with numerous tiger filmings with National Geographic, Discover Channel and Jack Hanna. Chris has also worked in Los Angeles for movie trainers, has consulted for tiger sanctuaries, and has assisted in raising white lion cubs at Siegfried and Roy. . ."
Impressive, isn't he?
Watch Chris Austria in his Interview on a Tiger Attack in 2009
Now head on to Notjustok.com.
Fashionentlaw™ is the brainchild of Uduak Oduok (Ms. Uduak), an ex-fashion model and industry veteran turned Fashion and Entertainment lawyer. The law blog discusses hot topics in pop culture arising primarily out of the fashion industry.
As a legal practitioner, Ms. Uduak has over two decades of experience counseling individuals and businesses within and outside the creative community. She has counseled designers, apparel manufacturers, models, photographers, retailers, graphic designers, musicians, public relations specialists, and athletes, among others, on diverse legal issues including business formation, licensing, trademark and copyright matters, contracts, intellectual property and contract disputes. She is also an Adjunct Professor.
To arrange a consultation to discuss your case, contact her today at 916-361-6506 or email (uduak@ebitulawgrp.com).
Full bio: Ms. Uduak Bio/
Twitter @uduaklaw