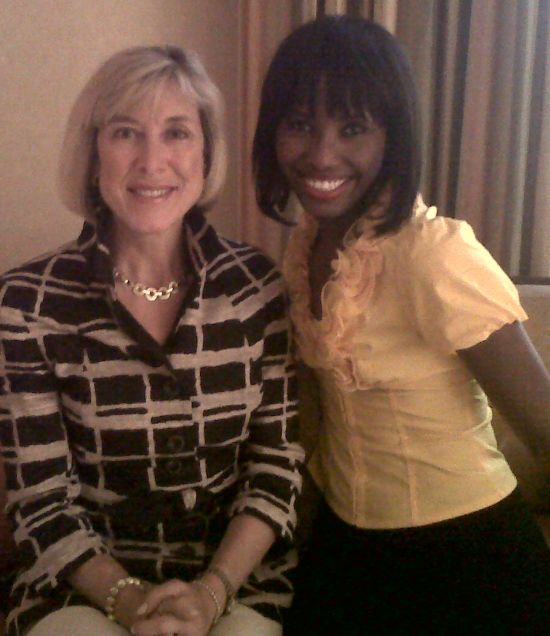 Congratulations to my colleague Pamela Deese who I featured here June 2011. Deese was recently "recognized by Intellectual Asset Management magazine as one of the "IAM 250: The World's Leading Patent & Technology Licensing Lawyers."
See below for the story:
"October 14, 2011 – For the second consecutive year, Arent Fox partner Pamela M. Deesehas been recognized by Intellectual Asset Management magazine as one of the "IAM 250: The World's Leading Patent & Technology Licensing Lawyers."
Describing Pam as "extremely knowledgeable, commercial and well-connected, and with an impressive breadth of experience," IAM writes "she concentrates on patent and technology licensing, as well as brand management and licensing. On the patent and technology side, flash memory technology is a particular strength. … Clients typically instruct the firm on high-value licensing arrangements; the key partner contact in this regard is Pamela Deese, who focuses almost exclusively on licensing."
Arent Fox is described as a "District of Columbia staple" that has "an inherent ability to understand the business implications of complex licensing transactions based on many years of experience in this area of practice."
IAM writes, "The licensing expertise of this full service outfit meshes well with its expertise in other areas, most notably litigation, general corporate, tax, and antitrust. The group can advise on all facets of licensing – whether adversarial, standalone or as a component of a wider corporate transaction – and can draw on all relevant resources as required."
The full list of rankings can be found here.
Intellectual Asset Management magazine is considered one of the leading publications in the field of intellectual property. To read about the methodology used by the publication in selecting the IAM Licensing 250, please click here. . ."
Fashionentlaw™ is the brainchild of Uduak Oduok (Ms. Uduak), an ex-fashion model and industry veteran turned Fashion and Entertainment lawyer. The law blog discusses hot topics in pop culture arising primarily out of the fashion industry.
As a legal practitioner, Ms. Uduak has over two decades of experience counseling individuals and businesses within and outside the creative community. She has counseled designers, apparel manufacturers, models, photographers, retailers, graphic designers, musicians, public relations specialists, and athletes, among others, on diverse legal issues including business formation, licensing, trademark and copyright matters, contracts, intellectual property and contract disputes. She is also an Adjunct Professor.
To arrange a consultation to discuss your case, contact her today at 916-361-6506 or email (uduak@ebitulawgrp.com).
Full bio: Ms. Uduak Bio/
Twitter @uduaklaw