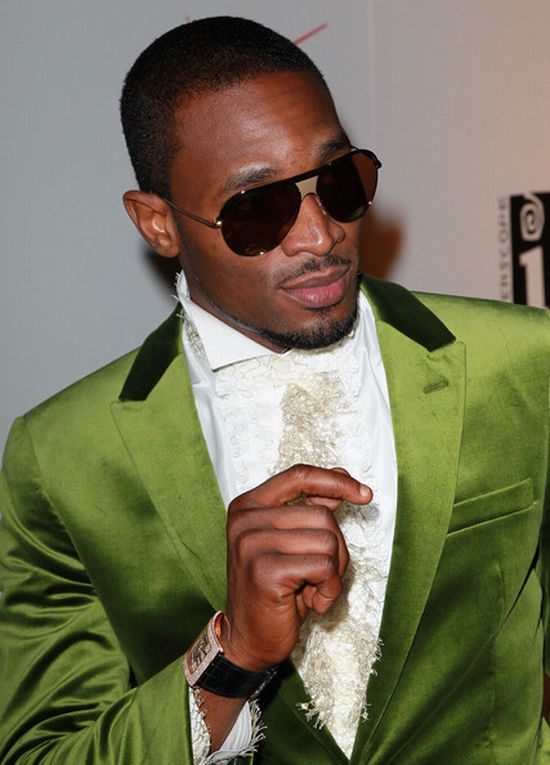 Hi folks! My favorite thing to do during the week, besides working out, has to be when I get the opportunity to spend time writing to you all, especially after a hard day's work. It is nice to see news in mainstream pop culture that raises some of the legal issues I deal with as a fashion and entertainment lawyer that I can discuss with you all. I also appreciate the feedback I receive and the "groupies" that I apparently have begun to garner. 🙂
I have been traveling and as usual stay quite busy . . . but here we are! So, I just spent the latter part of last week into this past weekend in Los Angeles attending important events relevant to UDUAK LAW FIRM'S Fashion & Entertainment practice, among other things. Unfortunately, I had to dash back for an important commitment in the Bay Area. All in all, however, good times and I hope to share images and more details about a few of the event(s) I attended in the nearest future.
Nevertheless, I wanted to highlight this event, which I did not attend, but deem relevant that took place on Sunday June 26th, 2011 called Crème of the Crop.  Crème of the Crop is an event produced by Interscope Geffen A & M Records which is now in its fifth year. Shoutout to Interscope Records who now follow @uduaklaw on twitter. Crème of the Crop is hosted and produced by Interscope Records executives Troy Marshall, Marlon Single and Laura Wright (public relations). It is a high profile event that takes place at the reputable Mr. Chow restaurant  in Los Angeles. In attendance are usually some of the best of the best  in the entertainment industry: rockstar lawyers, record label executives, managers, artists etc.
What I find most compelling, however, is not necessarily the fact that the event is a high profile event or that it attracts the stars, although impressive. To me, what is significant is that a group of individuals got together five years ago and said essentially, "let's have a private dinner for us executives, artists etc. where we can grow, network and build a formidable force." We are in 2011 and look where the idea and event is?
Folks, my point?THE POWER OF BELIEF. It reminds me of one of Les Brown's talk on exactly that. I bet Interscope executives did not envision this would be what it is, per se. But, here we are. What are you exactly hoping to accomplish that you haven't done yet? Start with baby steps, just like the folks you read or watch on your television did and in due time, with hardwork, surrounding yourself with the right people, you too can achieve,
As one of my facebook updates today said, "if you can dream it, you can achieve it!" Now go make it happen!
For 2011 pictures from the Crème of the Crop event, click here.
Photocredit: David Livingston/Getty Images
Photo description: Nigerian recording artist and Mo'Hits Executive D'Banj at event. D'Banj has a music deal with Kanye West's G.O.O.D. music label which has now a subsidiary of Island Def Jam. Read UDUAK LAW FIRM Blog/Fashionentlaw.com analysis of D'Banj and Kanye's music deal here.
Fashionentlaw™ is the brainchild of Uduak Oduok (Ms. Uduak), an ex-fashion model and industry veteran turned Fashion and Entertainment lawyer. The law blog discusses hot topics in pop culture arising primarily out of the fashion industry.
As a legal practitioner, Ms. Uduak has over two decades of experience counseling individuals and businesses within and outside the creative community. She has counseled designers, apparel manufacturers, models, photographers, retailers, graphic designers, musicians, public relations specialists, and athletes, among others, on diverse legal issues including business formation, licensing, trademark and copyright matters, contracts, intellectual property and contract disputes. She is also an Adjunct Professor.
To arrange a consultation to discuss your case, contact her today at 916-361-6506 or email (uduak@ebitulawgrp.com).
Full bio: Ms. Uduak Bio/
Twitter @uduaklaw