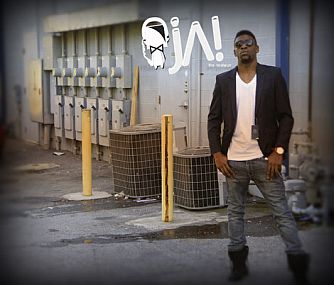 Music Producers like George Martin (Beatle), Quincy Jones, Dr. Dre, Pharell and Timbaland have touched the lives of many, worldwide, with their talents. However, this article is inspired by the dynamic emerging potential ace producers whose works I have had the privilege of listening to. Like their predecessors, these new breed display works with superior quality that have influenced many, including myself.
Owner of NextWun Productions, Yakubu (Jai) Izuagbe (@JaiGotThemBeats), of Nigerian descent now based in LA, is known for giving the world beats to Diddy's hit single 'Come to Me' and T-Pain's 'Fly Away' song. Following in the footsteps of Jai is John Keller (@incredible916). At only 23, Keller has produced over 600 songs, worked with numerous emerging artists and has recently caught the attention of Diddy's Bad Boy Entertainment.
Another solid producer is Florida based Kid Konnect (@Kidkonnect). Kid Konnect is wreaking havoc (in a good way) in Nigeria's music industry, and could potentially pierce the US music market. Listen to his work on the track 'Victory' by emerging artist X.O Senavoe. Sosick (Esosa Osemwengie) is another Nigerian producer wreaking havoc on the industry. His work is, in one word, magical! He produced beats for one of the country's most popular but now deceased artist DA GRIN. Listen to the beats, for example, on 'Pon Pon,' and you'll know why he is the rave.
If you are a producer, here are a few legal basics on music producer agreements to help you stay in the game.
The It's Business" Talk
I often tell clients in the creative industries that the "starving artist" cliché is dated. Music is as much business as it is creative. As a producer, you are in the business of selling your creative works to artists and/or labels so you can earn a living. Re-adjust and expand your mind to be about the business of music.
What is the Function of a Producer?
Executive Producers handle more of the business and administrative aspect of production. They manage budgets, book studio time, hire session players, equipments, contract negotiations etc.
Music Producers, in contrast, work with artists to create quality master sound recordings. In this day an age, most producers, especially in hip-hop, do it all. Our focus is on music producers.
What is a Music Producer Agreement?
It is a contract that outlines the terms on which you will produce the master sound recording(s).
Why Do You Need An Agreement?
Human nature being what it is, you are bound to run into someone who wants to take advantage of you i.e. not pay, substitute you for another producer halfway through the project or there is just plain misunderstanding. An agreement protects you and allows the terms to be enforced so you can get paid for your services.
Who are the Parties Involved?
Typically Producer Agreements involve:
1. Record label and producer; or
2. Artist and producer; or
3. Producer and Production Company
What are Some of the Essential Terms in the Agreement?
There are many terms and nuances in a production agreement that requires an attorney to assist you. However, generally speaking, here are a few things to note that must be in the agreement:
1. Scope of Production: Define what you are being hired to do. What does "production" really mean? As stated, producers, these days, do it all. It is important, therefore, to clearly define the scope of production as it affects ownership and your income.
2. Copyright Ownership? This is a very important clause in the agreement. Under US Federal Copyright Law, here are the basics on how it all shakes out:
 If you create work (composition and/or sound recordings), you own it.
As the creator of the work, you can sell it, determine how it is used and who performs it (performance rights).
Producers hired by record labels to create master sound recordings, typically, do not own the work they are hired to create. Ownership is turned over to the label. The same holds for a producer-artist hire.
Where a producer also composes the song, then the law says such producer owns the copyright to that song i.e. publishing rights. With such publishing rights you can license the song (give permission) for it to be used and in return get paid when monies are generated from such publishing i.e. print licensing, synchronization, mechanical and performance rights.
3. Recording Budget: Whether you work with a signed or unsigned artist, artists should have a recording budget and it should be built into the agreement.
4. Producer Advance Fees: Just like an artist on a record label gets advance fees, you as a producer also get one. This advance is recoupable out of product sales.
5. Royalties: Producer royalties also known as points vary from 1-5% of the suggested list retail price (SLRP) of an album, depending on experience.
6. Right of First Refusal: The artist would rather do away with this clause. As a producer, you want this. It means if an artist is unhappy with your work product, you will be given the initial right to fix it i.e. rework, mix, remix it.
Cheers,
Uduak
~Courtesy photo by Jai Izuagbe aka Next Wun
Fashionentlaw™ is the brainchild of Uduak Oduok (Ms. Uduak), an ex-fashion model and industry veteran turned Fashion and Entertainment lawyer. The law blog discusses hot topics in pop culture arising primarily out of the fashion industry.
As a legal practitioner, Ms. Uduak has over two decades of experience counseling individuals and businesses within and outside the creative community. She has counseled designers, apparel manufacturers, models, photographers, retailers, graphic designers, musicians, public relations specialists, and athletes, among others, on diverse legal issues including business formation, licensing, trademark and copyright matters, contracts, intellectual property and contract disputes. She is also an Adjunct Professor.
To arrange a consultation to discuss your case, contact her today at 916-361-6506 or email (uduak@ebitulawgrp.com).
Full bio: Ms. Uduak Bio/
Twitter @uduaklaw