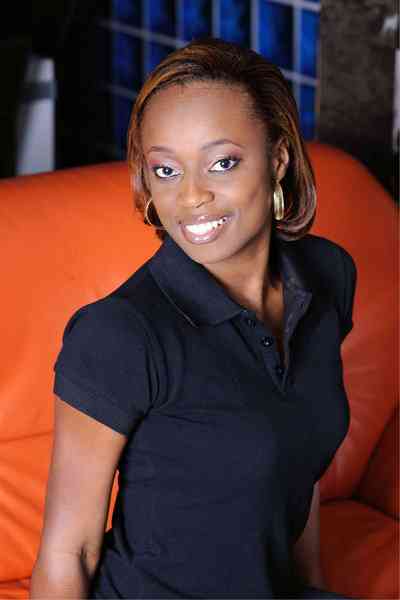 The headline above is an excerpt from an alleged statement made by a prominent writer in Nigeria by the name of Adaobi Tricia Nwaubuni. Below is a full release sent to the press by her publicist, a little while back.
"Our attention has been drawn to an interview published in The Sun newspaper of Saturday, January 22, 2011, which quotes our client, Adaobi Tricia Nwaubani, as saying, "…feminism is when a woman wants to be a man." Whilst Ms. Nwaubani declines from public engagement even when errors of facts are made regarding her person or her work, we find it necessary to clarify this particular statement.

Following a review of the transcribed recordings of the interview, we would like to confirm that Ms. Nwaubani was grossly misquoted.

In response to the reporter's query on why she wrote a book about 419 instead of dealing with feminist issues, Ms. Nwaubani explained that she did not feel constrained by her being a woman to write only about women issues. She then went on to comment on the various expectations some people in Nigeria tend to have about women: "…the impression I get from people when they talk about feminism is that they expect you to be a woman who is angry or who wants to be like a man or who wants to grow a beard."

Ms. Nwaubani's debut novel, I Do Not Come to You by Chance in fact had a male character who expressed this ignorant view point. This is not her view point.

In an interview for www.books.co.za, Liesl Jobson stated: "In an interview with a Soweto radio station that morning, (Nwaubani) had been asked whether she wrote romance or chick-lit. She found the limitations frustrating. She's also experienced the other extreme, specifically in Nigeria, where if you call yourself a feminist, the expectation is that you are a 'very angry woman; a man-hater'." That was the same sentiment Ms. Nwaubani was communicating to The Sun's reporter. Unfortunately, it got presented way out of context.

The Sun has informed us that they will delete the misquote from their online version. We appreciate their cooperation with this. This embarrassing situation was apparently not a result of mischief on the reporter's part. It was simply a case of editing gone very bad – however, we believe it is necessary that Ms. Nwaubani's correct sentiments are shared with the public."

Nice for the Sun Newspaper to take responsibility for their actions. I covered the analysis on defamation and what happens when public figures or persons involved in public concerns are (defamed) here in the USA. Read it in the Shirley Sherrod case.
Photocredit: Questionmarkmag.com
Fashionentlaw™ is the brainchild of Uduak Oduok (Ms. Uduak), an ex-fashion model and industry veteran turned Fashion and Entertainment lawyer. The law blog discusses hot topics in pop culture arising primarily out of the fashion industry.
As a legal practitioner, Ms. Uduak has over two decades of experience counseling individuals and businesses within and outside the creative community. She has counseled designers, apparel manufacturers, models, photographers, retailers, graphic designers, musicians, public relations specialists, and athletes, among others, on diverse legal issues including business formation, licensing, trademark and copyright matters, contracts, intellectual property and contract disputes. She is also an Adjunct Professor.
To arrange a consultation to discuss your case, contact her today at 916-361-6506 or email (uduak@ebitulawgrp.com).
Full bio: Ms. Uduak Bio/
Twitter @uduaklaw